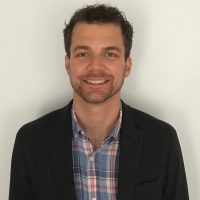 Stephen DiDonato
PhD, LPC
Phone: 856-209-2139
Stephen DiDonato, PhD, LPC, a licensed professional counselor, has extensive experience in outpatient and in-home practices working with children, adolescents, and their families. He specializes in treating children exposed to high levels of stress and trauma. This has afforded him significant experience in working with children who have emotional concerns (anger, depression, anxiety), behavioral concerns (ADHD, oppositional behaviors), and learning concerns. Dr. DiDonato focuses both on the presenting problems as well as on family and parenting concerns that often accompany the child's reactions.
Dr. DiDonato also has a special interest in supporting fathers coping with prenatal, perinatal, and neonatal issues and loss, along with postpartum experiences. He also works with couples going through issues of loss and infertility.
Dr. DiDonato is on the faculty at Thomas Jefferson University in the Community and Trauma Counseling Program, a program that provides graduate students with a trauma-informed curriculum, designed to meet the growing demand for helping professionals prepared to work with individuals and communities impacted by stress and trauma. Dr. DiDonato is the founder of the Child & Family Resiliency Project, an organization that aims to provide trauma-informed training to child and family serving organizations across the Philadelphia, PA and Camden, NJ areas.