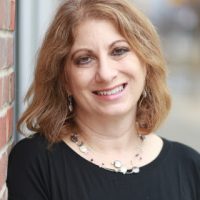 Marsha J. Friedman, Ph.D.
Ph.D.
Phone: (610) 667-7137
Marsha J. Friedman, PhD is a clinical psychologist with over 30 years of experience in working in individual and couples treatment. Her undergraduate degree in psychology is from the University of Pennsylvania and she earned her masters and doctoral degrees at Washington University in St. Louis. Marsha is a former director of the Widener University Student Counseling Center, and has worked as a staff psychologist at the Belmont Center for Comprehensive Treatment in addition to many years in private practice in the Main Line and in Jenkintown, where she also maintains a practice. She is also a rabbi, having graduated from the Reconstructionist Rabbinical College. Marsha draws from a psychodynamic and interpersonal framework in her work with patients. She works with adults ages 18 and older, with a special interest in working with individuals and couples who are struggling with parenting/family concerns, depression, anxiety, spiritual concerns, interfaith/intercultural relationships, and trying to create lives of depth and meaning in a challenging world. Marsha enjoys literature, theater, cooking, and spending time with her three adult children.