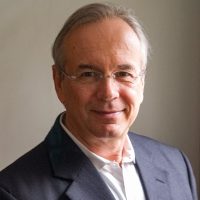 C. Wayne Jones
Ph.D.
Phone: (610) 668-1492 ext.111
C. Wayne Jones, Ph.D., a licensed psychologist and founder of Bala Child and Family Associates, has over 30 years of experience in treating children, adolescents, couples, and families. In the child and family portion of his practice, commonly addressed concerns include emotional issues (e.g. irritability, anxiety and depression), behavioral issues (e.g., impulsivity, aggression, or defiance); social issues (e.g. peer and sibling conflicts), and school-related issues (e.g. ADHD, learning differences and low achievement). He has significant experience working with the unique challenges faced by preschoolers, kindergarteners and their families.
Another major emphasis for Dr. Jones is helping couples who are having relationship problems. He has extensive experience with couples who are in conflict around extended family issues, co-parenting issues, and work-family issues. Another source of common challenges for couples addressed by Dr. Jones involves difficult transitions such as getting married, becoming parents for the first time, blending families after re-marriage, or handling loss.
Dr. Jones is the founder and Director of the Center for Family Based Training, a well-regarded clinical teaching facility. He also holds an appointment as Clinical Associate Professor of Psychology in the Department of Psychiatry at the University of Pennsylvania, where he is one of the training faculty in the Center for Couples and Families. He can be reached via email at [email protected].